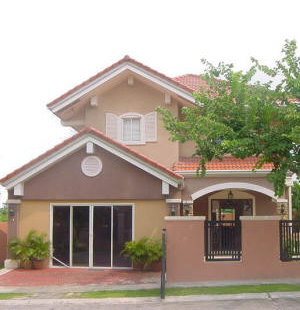 Sections:
General Information - about real estate ownership in the Philippines including modes of acquisition and restrictions.
Info for Foreigners - restrictions, laws, rules and regulations.
Information for Filipino Balikbayans - dual citizenship law & land ownership in the Philippines.
Requirements for Foreigners applying for a Special Resident Retirement Visa (SRRV).
Tips before buying real real estate in the Philippines.
Contents:
Information on buying a house, condo, lot or any real estate property in the Philippines. It includes relevant information on Philippine laws and regulations, specially for former Filipinos who are now naturalized citizens of other countries and for foreigners who wish to purchase a property in the Philippines.

Disclaimer: We try our best to give accurate information on this site. We however could not be held legally liable for it's contents. This serves only as a guide for general reference.
About Us:
We are a group of real estate agents dealing with buying & selling houses and lots for sale & for rent at BF Homes, Paranaque, Las Piņas and Ayala Alabang, Makati, Cavite and other areas in and outside Metro Manila.

See our main page: Philsite Websites. It includes BF Homes Properties - with real estate property listings (houses, lots for sale & for rent) and several other Philippine based reference and information websites including travel, legal forms and more.